For the seminar in 2021, please visit Joint Indo-German Academy towards Sustainability in Engineering, Education and Entrepreneurship!!!
Introduction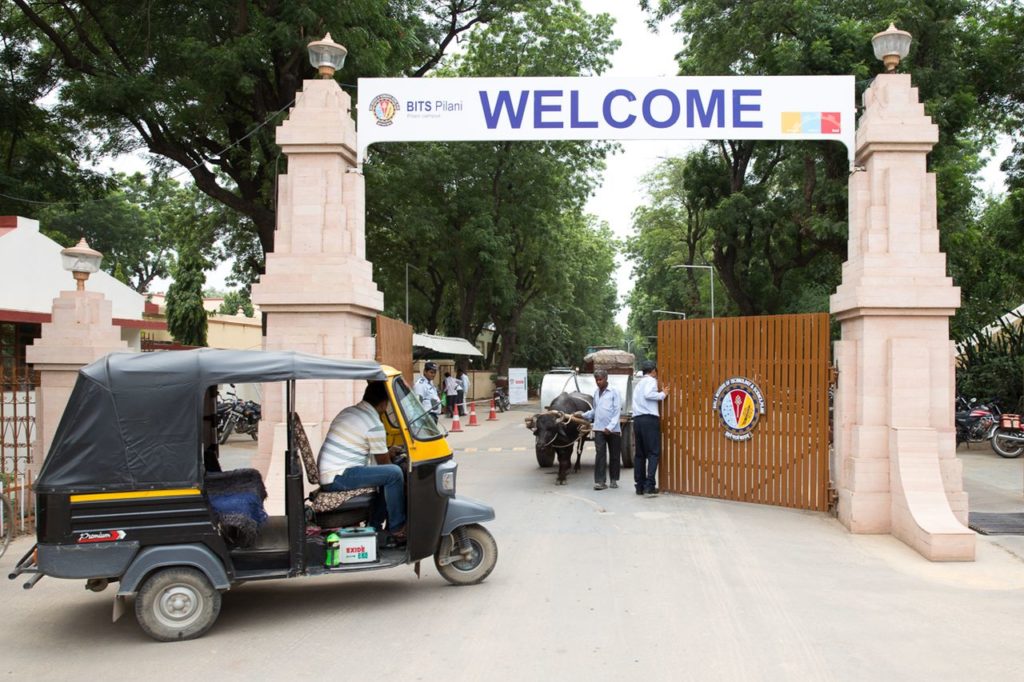 Starting winter term 2019, we are having a new and innovative course between BITS Pilani and TU Braunschweig. With this course we are extending the number of students, who can participate on our joint exchange and education. Students will work on Industry 4.0 related technologies and topics (e.g. data mining, sensors, microcontrollers). With these, students develop solutions for industry relevant challenge against the background of Industry 4.0. This format shows students how working in international and virtual teams can be like. Moreover, students will understand how differently solutions can be. The processing can be seen in the following figure.
The team is currently working to have this course recognised as a seminar in the elective area ("Wahlbereich") of some programs at Faculty of Mechanical Engineering. More info here.
We are very much looking forward to innovative and interesting solutions!
Processing
This graphic shows how the course will be conducted. Since we are still finalizing some aspects there might some minor changes. However, this first phase (30 Sep – 05 Oct) is set. The teams will consist of two students from TU Braunschweig and two from BITS, Pilani.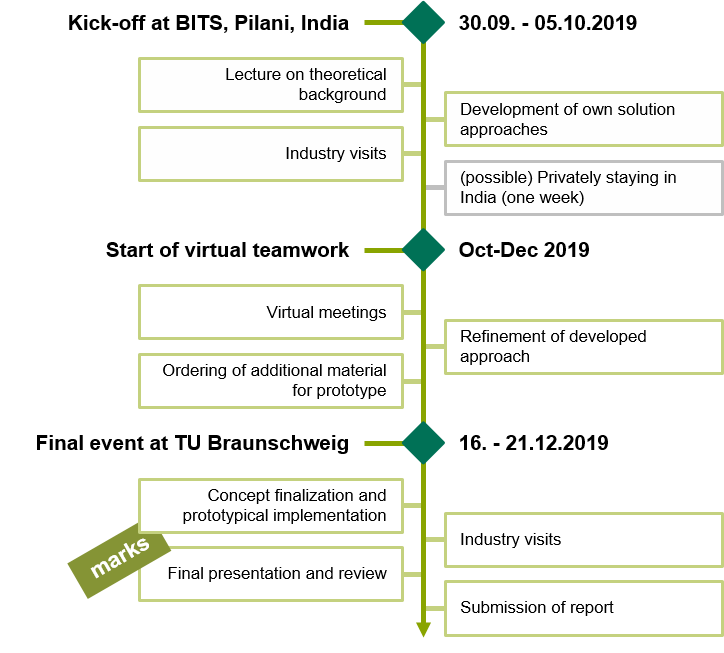 How to participate?
Due to funding, which we have received from Stifterverband, we are able to financially support roughly 10 students from both universities. This funding will cover most of the expenditures. For further information on this please contact Benjamin Uhlig.
Students from TU Braunschweig
To apply, please approach Benjamin Uhlig. We kindly ask you to provide a letter of motivation (max. DIN A4 page). Here we are interested to learn, why you want to participate in this format, what are your experiences you already have gained abroad and why India is of special interest for you.
Deadline of application submission is the 24th of July 2021.
Club MINTernational
We are happy to accounce that this course has been chosen to be awarded with the title "Best Practice" in the Club MINTernational. For further information on the Club MINTernational, please click the banner.